The facility searches this website only. There are over 10,000 shorthand outlines on this site, plus a large number contained in the reading pages, and increasing all the time. They all have their longhand text underneath them.
The theory examples will mostly show up in the search results as a line of grammatically unconnected words. Word lists within PDFs are now listed in bulk on the Vocabulary – Text Lists from PDFs page, so if you land there, you need to open the appropriate PDF and search within it. Text from the reading pages may also yield the shorthand outline that you are searching for.
The box below is just a longer version of the one on the left:
The search will take you to the results page hosted by Freefind www.freefind.com i.e. you will be leaving this website, and only returning to it when you click on a search result link. All other links and information on the Freefind pages are the responsibility of Freefind.
I chose Freefind because the results page does not present you with random intrusive adverts.
If you use Freefind on your own website, you need to request it to re-spider your site each time you add material, so that their index of your site is up-to-date.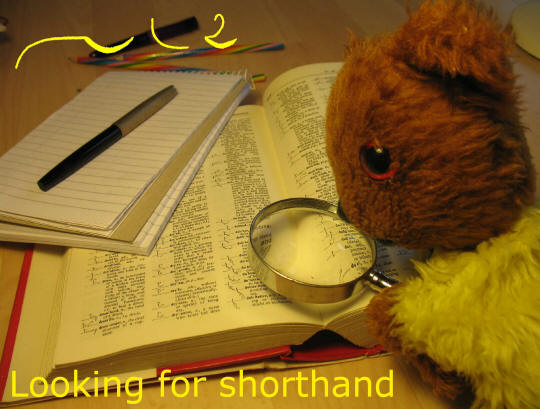 It's even better when you have an enthusiastic helper doing the finding